Classic Brown Belts
Regular price
Sale price
$85.00 USD
Unit price
per
Sale
Sold out
Introducing our Classic Brown Hermann Oak Leather Belt, a timeless accessory that exudes elegance and character. Crafted with the finest Hermann Oak leather, renowned for its exceptional quality, this belt promises to be a cherished piece that develops a beautiful patina over time.
The Classic Brown color adds a touch of sophistication to the belt, making it a versatile choice for any occasion. Whether paired with formal attire or casual wear, this belt effortlessly enhances your style and complements your individual taste.
Hermann Oak leather, sourced from America's oldest tannery, is known for its exceptional craftsmanship and durability. As you wear the belt, it gradually develops a unique patina, showcasing the leather's natural beauty and telling the story of your journey. Each mark and wrinkle becomes a testament to the belt's character and its enduring quality.
Designed for both comfort and style, this belt offers a secure fit and reliable support for your pants. The supple yet sturdy nature of the leather ensures a comfortable feel against your waist, while the classic buckle adds a touch of timeless appeal.
The Classic Brown Hermann Oak Leather Belt is a true investment piece. With proper care and regular use, the leather will develop an exquisite patina, deepening in color and enhancing its overall beauty. This natural aging process gives the belt a unique charm and makes it a truly one-of-a-kind accessory.
Embrace the enduring elegance and character of our Classic Brown Hermann Oak Leather Belt. With its superior craftsmanship, rich patina, and timeless design, this belt will become a cherished item in your wardrobe, enhancing your style and capturing the essence of your personal journey. Choose quality, choose sophistication, and choose a belt that stands the test of time.
Share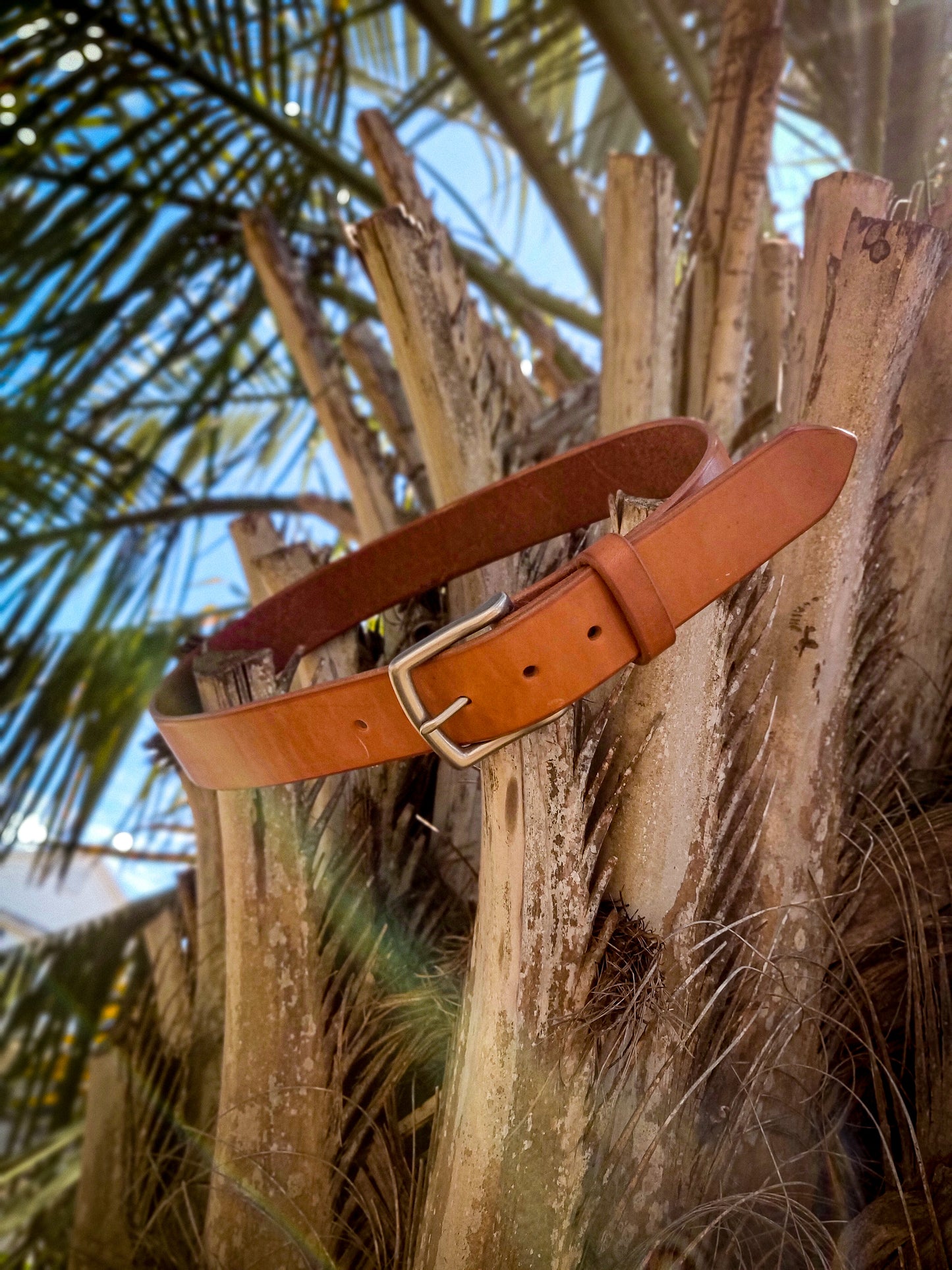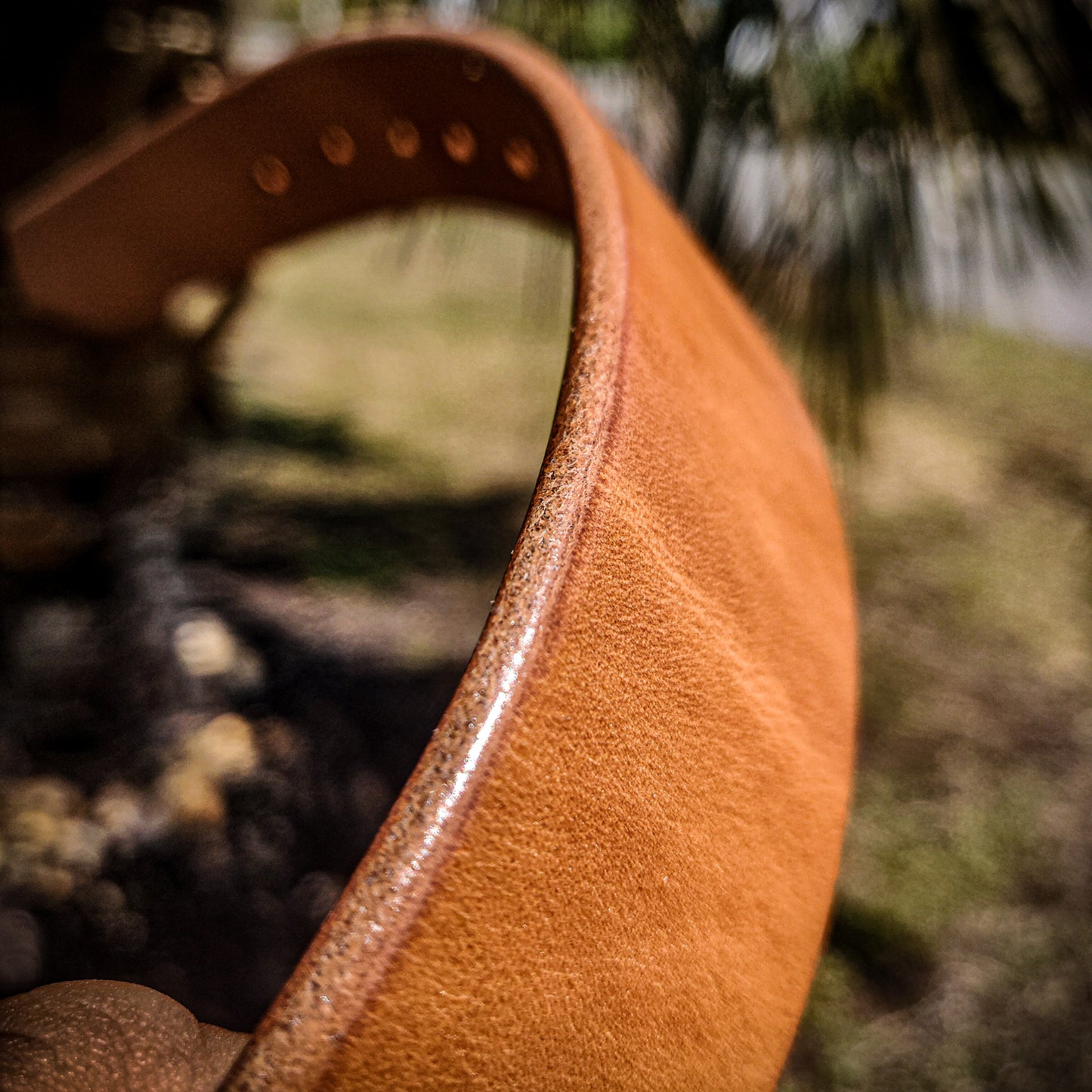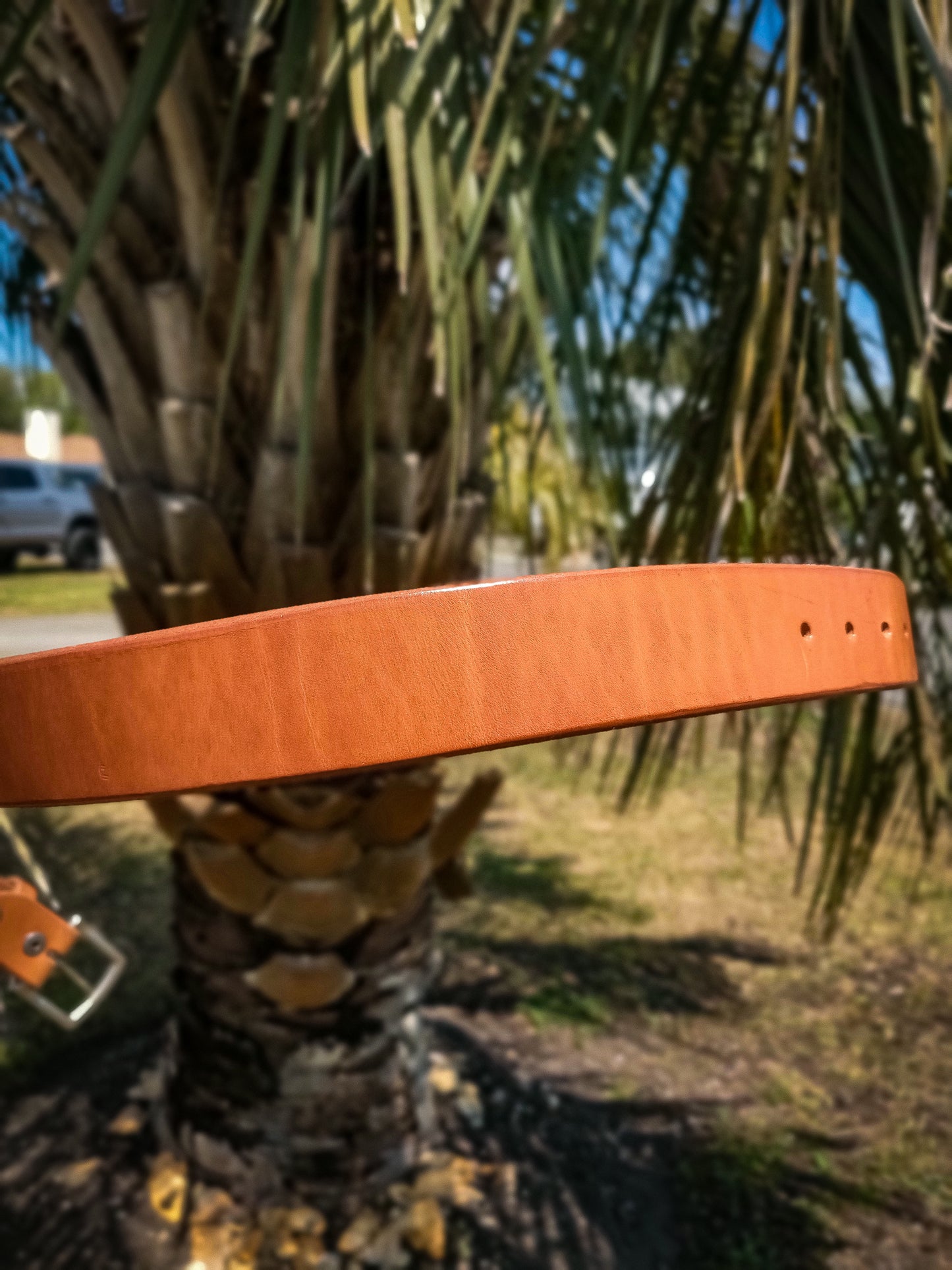 Belt It Out!
Beast produced a great belt on the spot for me for use with several different buckles! Very reasonably priced, too! Now I know where to go for all my leather goods! Thanks, Mike! #beastmode
Thank you! Glad you're happy. That's all that matters!
Custom Made Manicure Case
We had a new custom-made manicure case fabricated by Beast to replace my wife's 50-year-old case that was falling apart. The custom leather workmanship and the quality of the materials used, completely surpassed all our expectations. I would highly recommend them for all things leather.
Thank you Mike.
Awesome
My wife bought me a customized belt from the Beast !!!! I was amazed at the craftmanship on my belt . I could not be happier. The Beast is an artist with leather....
Classic Black Belt
I love the quality of this belt, it shows skilled workmanship, and fits beautifully. I highly recommend Beast Belts and Knives. Would definitely order again.